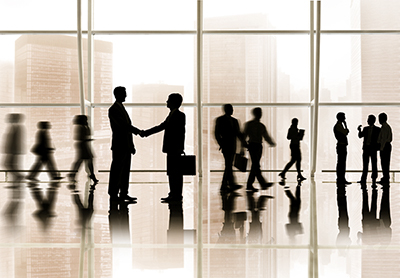 To provide our customers with best-of-breed security software solutions, while keeping an independent mind, axl & trax partners with SAP security application providers with a proven track record of success.
As axl & trax is playing a role in the security community through its national and international missions, our company is constantly exploring:
solutions that can be provided by strategic and/or niche expert partners which can be involved in our missions,




projects and services,

risk & security management best practices and regulations trends, through various affiliations.
ABAP-Experts are a group of SAP professionals offering a portfolio of value-added applications & services for SAP customers.

Aliter Consulting provides high quality SAP technical services built on a solid foundation of 20 years plus experience in the SAP industry.

ASUG (America's SAP Users' Group) is the connection between more than 100,000 members from companies and organizations, that work with the products and services of SAP, and are looking to share their ideas, experiences, answers and advice to stay ahead in the constantly developing technological world.

The business application security initiative, Bizec.org, is a non-profit organization that focuses on security defects in business applications. These applications are the responsible for processing and managing the most critical business information and processes, which turns their protection into a key subject for private, governmental and defense organizations around the globe.

CLUSIF (Club de la Sécurité de l'Information Français), created in 1984, is a not for profit organization allowing professionals dealing with information security (including IT security) to meet, exchange their opinions, work and progress together.

CSI tools provides dynamic analytics solutions that deliver intelligence from and to decisions taken in access governance for SAP environments. The CSI tools cockpit and engine provide insight into your real vulnerabilities, streamline SAP roles and delivers practical solutions to improve your risk/security posture, like automated role building and reverse engineering.

DSAG (Deutschsprachige SAP Anwendergruppe) or the German-speaking SAP User Group is the independent lobby for SAP users in Germany, Austria and Switzerland. Networking, exchanging experiences and exercising influences occurs in more than 150 special interest groups focused on industries, technologies and processes.

EPI-USE Labs develops innovative solutions for SAP environments. They specialize in System, Client and Data copying; Data Masking; Reporting; Variance Analysis and more.

ERP-SEC is a Dutch company founded in 2010 that specialises in SAP Infrastructure security. Its founders have more than 20 years combined experience in cyber security and SAP products. Protect4S scans your SAP systems thoroughly and identifies any security issue. Protect4S is a security solution which regularly runs security scans and offers insight into the vulnerabilities that exist in your systems.

LSEC is an internationally renowned Information security cluster, a not for profit organization that has the objective to promote Information Security and the expertise in Flanders and Belgium.

NextLabs provides data-centric security software to protect business-critical data and applications. NextLabs' patented dynamic authorization technology and industry-leading attribute-based policy platform helps enterprises identify and protect data, monitor, and control access to sensitive data and prevent regulatory violations—whether in the cloud or on premise.

USF (Utilisateurs SAP Francophone) or the French-speaking SAP User Group consists of members from around 300 France-based or French-speaking companies. In total the group consists of around 2000 members which gather during 25 special interest groups or at around 100 annual meetings to share their knowledge or experiences of working with SAP products and/or services.

VirtualForge solutions allow customers to automatically identify key risks and easily correct errors within their customized systems to protect them against cyber attacks, fraud, and unnecessary downtime. Error, mistake or malicious coding can jeopardize the entire system and the company assets, opening door to error, abuse and fraud.

VNSG (Vereniging Nederlandstalige SAP Gebruikers) is the Dutch-speaking SAP User Group. Founded in 1988, very active and with over 900 corporate memberships, it is one of the pro-rata the largest SAP User Groups world-wide. Over 50% of the top companies listed on the AEX (Euronext Amsterdam) are members.