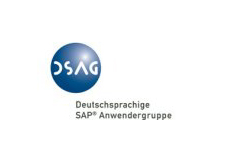 DSAG (Deutschsprachige SAP Anwendergruppe) or the German-speaking SAP User Group is the independent lobby for SAP users in Germany, Austria and Switzerland. Networking, exchanging experiences, and exercising influences are the three main pillars DSAG's work is based upon.
Working with these three pillars occurs in more than 150 special interest groups focused on industries, technologies and processes. This German-speaking group is the communication platform for this SAP environment.
The DSAG has become a "trusted advisor" of SAP because of this active and close cooperation between the group and SAP itself.